Tile & Grout Cleaning Services
Dirty grout? Residue build up? Let us restore your floor
The tile cleaning service Orange County relies on for professional cleaning
The Leading Choice for Tile Cleaning in Orange County
OCD Home Carpet & Tile Cleaning® is a local, family-owned cleaning company that offers exceptional tile and grout cleaning for Orange County homes and businesses. Our team of professionally trained IICRC certified technicians have the skills and expertise to ensure that your tiles and grout are cleaned and sanitized properly, restoring the appearance of your home without causing any damage to your surfaces.
Due to our inspection process and utilization of the correct cleaning solutions, equipment and leading industry practices that are specifically engineered to treat and clean tile, we are able to achieve better results than most other Orange County tile cleaning companies. Our tile cleaning techniques are designed to effectively remove all traces of cleaning solution residues, grime, grease, mold, mildew, and impacted dirt without the use of hazardous chemicals and harsh acids.
State-of-the-Art Steam Cleaning Technology and Impeccable Attention To Detail
Dirt that is impacted into a hard surface or grout eventually becomes like adhesive, sometimes leaving permanent staining and damage. For your tiles and grout to look exceptionally beautiful and pristine, advanced cleaning methods and equipment are required. Whether you need to clean tile floors in Tustin, bathroom counters in Brea, or tile around your kitchen in Yorba Linda, the experts at OCD Home Carpet & Tile Cleaning are qualified to provide the professional tile cleaning services you need at a price you can afford.
Our state-of-the-art truck-mounted steam cleaning system deeply cleans tile floors and countertops by breaking down and washing away contaminants and dirt safely. This effective tile and grout cleaning system applies extreme heat, high pressure, and agitation to blast away dirt, grime, grease, cleaner buildup, and anything else that makes tile flooring and counters look dingy and dirty. At the same time as the cleaning is occurring, all excess water and contaminants are being extracted by high velocity suction.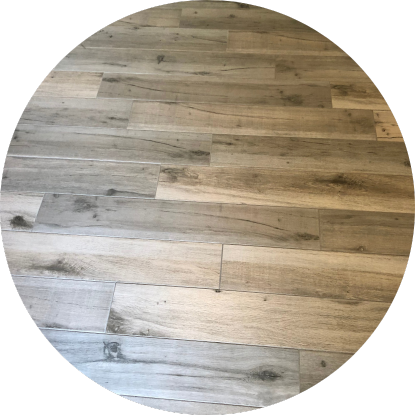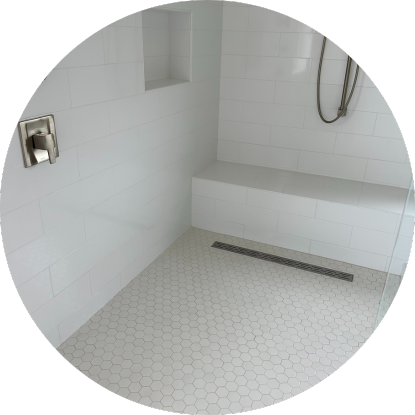 Expert Tile and Grout Cleaning for Kitchens, Bathrooms, Counters, Floors, Exterior Tile, and More
Tile and grout cleaning is essential to keeping your home clean and germ-free. Grout is a porous material that if not cleaned well may collect grime, spills, and dirt that often result in marred-looking surfaces. In severe cases, unhealthy irritants may build up, creating an unhygienic surface. This is especially true in areas that receive heavy traffic or where there is a favorable condition for the growth of mold and mildew such as poorly ventilated showers, bathrooms, and hard to reach areas of your kitchen.
We can clean a wide range of tile floors, shower bases and walls, countertops, backsplashes and exterior tile such as balconies, including ceramic and porcelain tile or natural stones such as travertine, terra cotta, marble, limestone and granite. Each one of these materials requires a unique type of cleaning technique. At OCD Home Carpet & Tile Cleaning, we know precisely what type of cleaning solution to use on every kind of tile for the best results. We know how to correctly and safely use these chemicals in a way that will get your tiles clean without harming the surface in any way.
Our process to leave your floors purified, deodorized, sanitized, and protected and ready to use only after an hour, begins with examining the type of tiles in your home and what solutions to use to achieve the best outcome. We always respect your property so we then start protecting it by placing corner guards around your walls, taping off stainless steel fixtures, laying walk off mats between surfaces, using tie offs for our hoses on staircases, putting lawn stakes to prevent lawn burns or damaged grass and wearing protective booties inside your home.
Next, your tile and grout gets preconditioned with a solution to emulsify oils, dirt, residues, grime, and more to allow for extraction. We hand scrub each edge to safely clean the entire floor without damage to baseboards, cabinets, appliances, furniture and other surfaces. For maximum stain removal, we pay careful attention and use specialty treatments to certain staining such as hard water deposits, efflorescence, rust, acidic stains and more. This is followed by a high-pressure, heated rinse that removes all particulates. The job is completed by drying and prepping to apply our penetrating clear sealer.
Our meticulous staff always performs quality checks along the way while cleaning. If the results are not satisfactory, we clean it over again until we achieve optimal results. Where water, urine, or residues collect and sit for long periods of time, it can cause permanent staining. If we notice any grout that is stained and patchy, we will offer a color seal application to remedy the issue and achieve a more unison appearance.
Clear Tile Sealant Protection for Long-Lasting Results
Our high quality solvent based tile and grout sealer creates a protective barrier that guards against soil, bacteria, mold, mildew, oils, and stains. It is a flash dry clear sealant so it does not add a gloss or matte finish, dries quick, and leaves your tile looking exactly how it was installed. A properly applied sealer will keep your home looking like new and allow for easier maintenance. Even if you have had your tiles and grout cleaned and sealed before, the sealant wears off with time. Hence, your grout should be cleaned and sealed regularly to maintain optimal resistance to the growth of mold and mildew as well as residues.
Contact Us Today for a Free Estimate
Our friendly customer service team is available to answer all your questions and inquiries regarding our tile and grout cleaning services available throughout Irvine, Tustin Ranch, Anaheim Hills, Mission Viejo, Foothill Ranch, Lake Forest, and nearby cities. Give us a call today or book online now!
Love, Love, Love OCD Home. From the initial scheduling of the appointment to the final cleanup everything was handled professionally and pleasantly…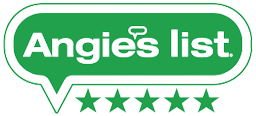 I would recommend OCD Home Cleaning to anyone. They are the most polite, professional people that have ever entered my home…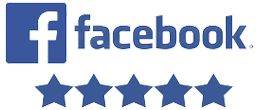 OCD Home did an absolutely amazing job cleaning our couch with significant stains. The time they took to make sure it was perfect was above and beyond expectations. Highly recommend.

A+++++, 11/10 stars, and 1000% recommend. We've had some carpet stains for over 8 years and multiple carpet cleaning services could not remove them…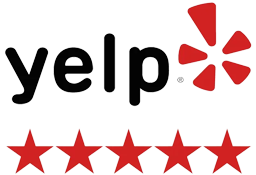 OCD Home has been cleaning my carpet and upholstery for 5 years. I've never been given a better price and experienced such a high level of service…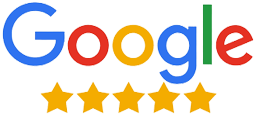 Our Service Area Includes