Orange County Professional Carpet Cleaning
The most trusted professional carpet cleaning company in Orange County! We utilize industry-leading technology and advanced cleaning techniques with natural cleaning solutions. When you're looking for the best carpet cleaners and when results, health, and customer service matter… you can rely on us.
"Our mission is to deliver unparalleled cleaning results that promote health first and provide a world class service experience that's a step above the rest, every time. We believe in creating cleaner homes for a cleaner mind… & planet."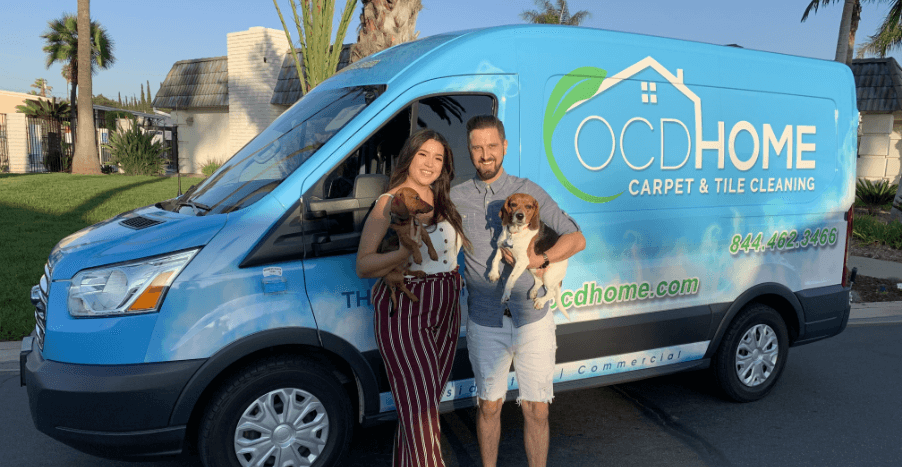 Before
After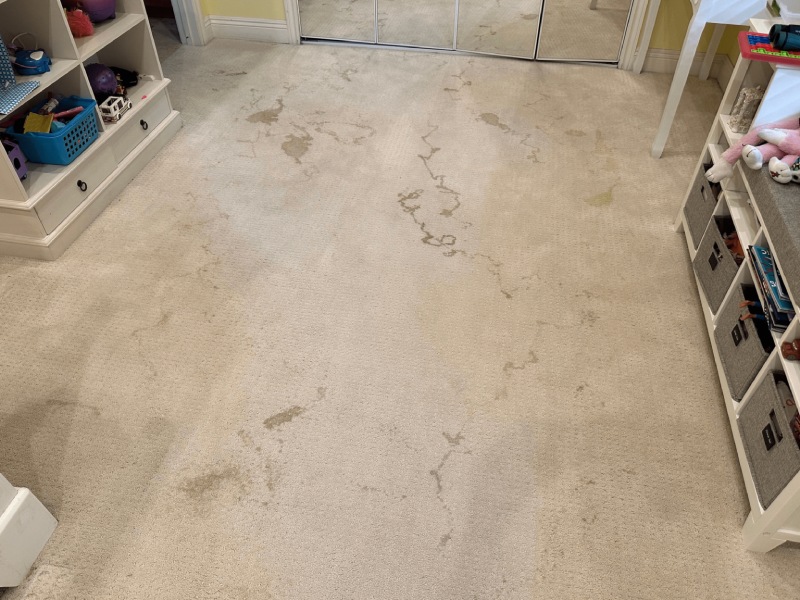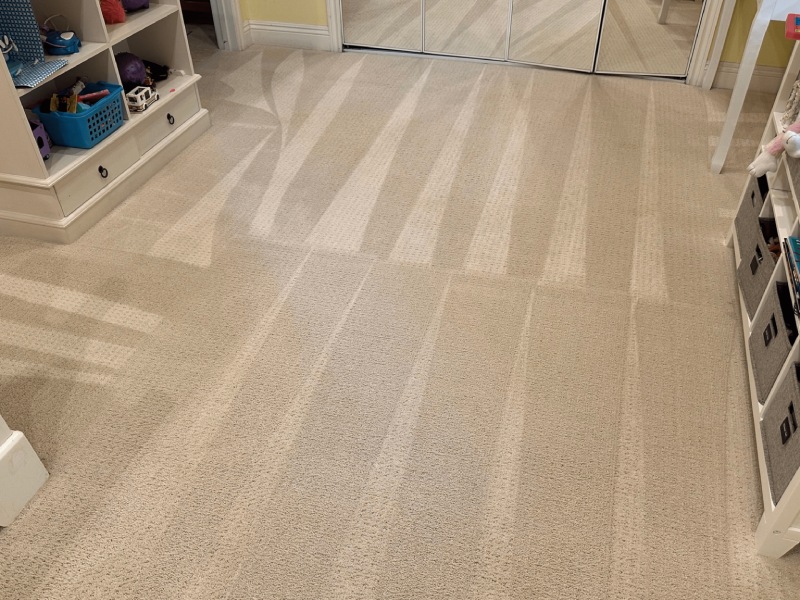 Before
After
Before
After
Love, Love, Love OCD Home. From the initial scheduling of the appointment to the final cleanup everything was handled professionally and pleasantly…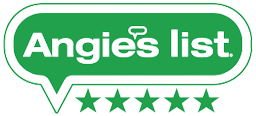 I would recommend OCD Home Cleaning to anyone. They are the most polite, professional people that have ever entered my home…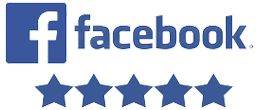 OCD Home did an absolutely amazing job cleaning our couch with significant stains. The time they took to make sure it was perfect was above and beyond expectations. Highly recommend.

A+++++, 11/10 stars, and 1000% recommend. We've had some carpet stains for over 8 years and multiple carpet cleaning services could not remove them…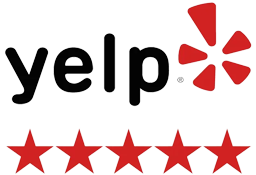 OCD Home has been cleaning my carpet and upholstery for 5 years. I've never been given a better price and experienced such a high level of service…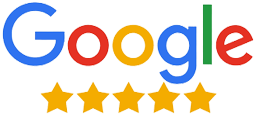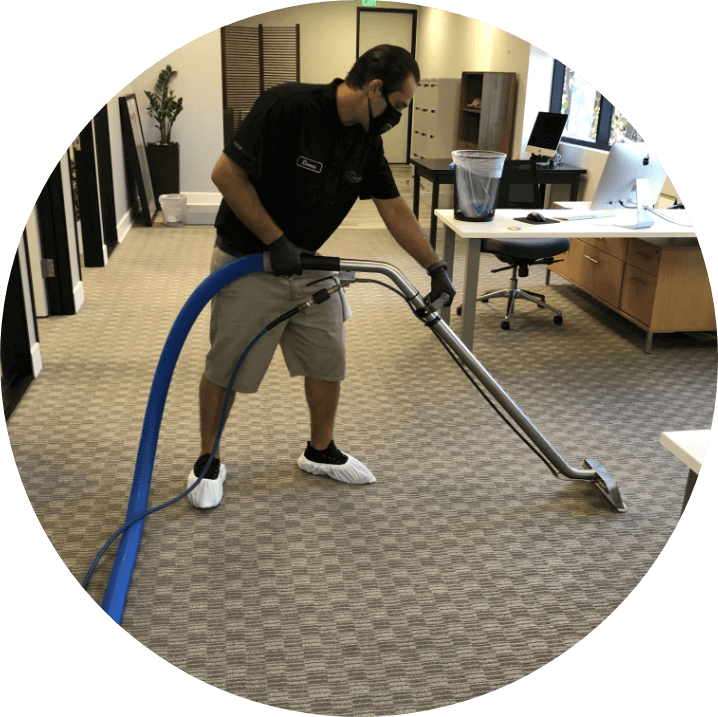 Orange County's Preferred Choice for Carpet, Upholstery & Rug Cleaning
OCD Home is dedicated to providing our customers with the best carpet cleaning services in Orange County and specialized area rug cleaning. Fabrics are also our forte, diagnosing the type and method best suited for your furniture cleaning.
We are a local, family-owned professional carpet cleaning company and are proud to deliver exceptional customer service while offering a full range of floor and upholstery cleaning services performed at the highest level for homes and businesses in and near Orange, Irvine, Aliso Viejo, Lake Forest, Tustin, Yorba Linda, Anaheim, Costa Mesa, Mission Viejo, Placentia, and surrounding areas. We are able to identify and clean every fiber, fabric, and surface in your home. Our service area covers every city in Orange County, CA.
Winner of the Best of Orange Award
Over the years we have earned the trust of the community we serve which has led us to receive hundreds of glowing reviews for our carpet and upholstery cleaning service as well as our tile cleaning, natural stone polishing, hardwood floor refinishing, & area rug cleaning service that attest to our exceptional workmanship, honest business practices, and superior customer service, which has earned us numerous awards including being selected as the Best of Orange out of 252 carpet cleaning companies.
If you're in Orange County and have ever wondered "Who is the best carpet cleaning service near me?", rest assured, it's us. Our world class service has also earned us the Angie's List Super Service Award and gained us a spot on Best of Yelp. Additionally, we are a Google Guaranteed Partner, meaning we have passed Google's strict application process that includes a background, license, and insurance check, as well as a reviews and ratings screening.
We are extremely grateful and blessed to consistently grow year after year strictly due to our repeat and referral clients, which proves that our work speaks for itself.
Call OCD Home When You Need a Carpet Cleaner in Orange County You Can Trust
Carpet cleaner near me
might be the search term, but we are much more than just local carpet cleaners. We are experts in using state-of-the-art equipment,
advanced cleaning techniques
, and green cleaning solutions to return carpet, tile, stone, grout, hardwood, rugs, upholstery and more to pristine, like-new condition. We are an IICRC Certified Firm therefore all of our cleaning technicians are highly experienced and certified by the Institute of Inspection Cleaning and Restoration (IICRC), which means they have received
specialized training in the cleaning industry's best practices
. Whether you need carpet cleaning in Irvine for a 2-story home, pet urine and odor removal for a Costa Mesa single-family residence, hardwood floor cleaning in Villa Park, or tile and grout cleaning for a kitchen in Brea, we have the skills and expertise to 
get the job done correctly, efficiently, and to the highest of expectations.
Best Tile Cleaning and Hardwood Floor Refinishing
We offer tile and grout cleaning services for ceramic and porcelain tiles as well as natural stone cleaning for travertine, marble, slate, granite, and more.
Tile & stone cleaning can significantly improve the health of your home as well as drastically change the overall appearance, making it feel fresher and brighter. We clean tile on interior surfaces, which includes floors, kitchen and bathroom countertops, vanities, and shower enclosures. Our complete grout and tile cleaning process uses commercial grade solutions, manual agitation, high psi pressure and heat to thoroughly extract all build up, bacteria, oils, dirt, and staining. We pride ourselves on providing the best tile cleaning service in Orange County, making dirty floors shine again. After our extensive steam cleaning process is complete, we apply a clear seal protectant that is a solvent based water, oil, stain, and soil repellant which is highly effective at protecting grout and stone from future staining and discoloration.
Our hardwood floor refinishing service and wood floor cleaning will bring back the luster to your dull floors. With convenient, flat-rate prices you'll be able to increase the value of your home for a fraction of the cost of replacing your hard surfaces. Using a "VLM" or very low moisture cleaning system, we can assure that your hardwood floors will be refreshed without any damage. We also offer wax removal and application of new coatings of polyurethane that protect and enhance the look of your hardwood floors, which can make a night and day difference in the feel of your home.
Safe & Highly Effective Carpet Cleaning Services in Orange County, CA
We exclusively use Green Seal Certified and eco-friendly cleaning products, so you can breath easy knowing that your family, home, and pets will be safe from toxic chemicals. We remove over 98% of common household allergens such as dust mites that can affect your health. In addition, we provide expert stain removal and the best deep steam cleaning extraction for all carpet types. Even if moisture or pet accidents have soaked down deep into the padding, we can effectively remove pet urine odors and stains.
Our "Every Inch Guarantee" Means We Stand By Our Word
Our industry leading guarantee is simple: "If you aren't satisfied with the service, we'll make it right!" Whether that consists of re-cleaning requested areas, re-doing the entire job, repairing or replacing any damage, or refunding the bill completely, we are committed to providing 100% satisfaction for every customer.
Uncover the Best Carpet Cleaners Near Me: A Comprehensive Guide Carpets make homes warm and cozy, while also providing an attractive decorating optio...
What's the best carpet cleaning method?
PROS: OCD Home utilizes the most advanced truck mounted hot water extraction system, often referred to as steam cleaning, which is the deepest, most thorough carpet cleaning that exists. It is the only process able to sanitize your carpet, killing 99.9% of viruses, bacteria, germs, and allergens hidden in the fibers.
Coupled with our chemical free green cleaning agents, superior knowledge, relentless work ethic, and our family-owned operation, we promise you will receive an experience second to none and unparalleled service that will keep you coming back.
DID YOU KNOW? …that professional steam cleaning is the preferred carpet cleaning method by carpet manufacturers and is required annually with new carpet installs in order to maintain your warranty.
FAUXS: Stay away from shady bait & switch tactic companies with dirty equipment and outdated machines that have little to no extraction. Their highly toxic chemicals soak in your carpet leaving a sticky residue that attracts dirt to itself, sometimes causing areas to look dirtier than before they were "cleaned."
Do you use safe products?
PROS: Yes. We know this is your home so our products are chemical free, eco-friendly, and green sealed, which guarantees they are safe to use around children, pets, & asthmatic people. We also use these products daily ourselves so we are persistent in using the healthiest solutions available.
FAUXS: Most use highly toxic chemicals that are known to be harmful to yourself, to your home, and even risk causing allergic reactions. Also, those chemicals may delaminate carpet backing, damage fibers, cause bleaching or even set stains.
What's a typical dry-time?
PROS: Our dry times are the best in the industry due to our innovative techniques and high tech equipment. Dry times are generally 4-8 hours, depending on the humidity in the property and the drying conditions created. We can open all the windows for you, or turn the A/C on, or both, whatever you prefer for the comfortability of your home.
You are able to walk on the carpet immediately using the plastic booties we provide, or bare feet or white socks is ok as well.
FAUXS: Un-extracted moisture and excessive residue will leave a customers carpet saturated for an unnecessary amount of time, in some cases longer than 72 hours. Also, the carpets tend to dry feeling "crunchy" and having a musky odor due to the improper cleaning.
What do I have to do to prepare? Do I have to vacuum?
PROS: No preparation is necessary, our OCDetailers can help handle everything on arrival! However, we do recommend moving loose articles and belongings to a safe place away from the areas being cleaned. You are also welcome to conduct a light vacuuming but it is not required as our experts will pre- vacuum where necessary before the cleaning is conducted. Our system is also constantly vacuuming at a high velocity the entire cleaning process, extracting the moisture as well as the loose debris, dust, and particles trapped in the carpet fibers.
FAUXS: Companies that don't properly educate their customers on how to prepare for their cleaning and what to expect during the process, often leave customers uneasy about their role and can cause confusion when the technician arrives.
Do you move furniture and will you be careful with my property and belongings?
PROS: We move loose articles and light items such as coffee tables, dining chairs, some nightstands, etc. Any furniture we do move is placed back with either plastic tabs or foam blocks under the legs to prevent damage or any color transfer, and to accelerate dry times.
We use corner guards to protect your walls, tie offs to protect your stairs, walk off mats and teflon glides on our wands to protect your floors, and wear booties to make sure not to dirty the areas that we aren't cleaning. Our technicians are extremely careful of our customers homes and furniture, and we respect the properties interior as well as the exterior.
As a liability, we do NOT move large or heavy items such as bed frames, dressers, workout equipment, etc. or any expensive or delicate items such as glass, collectibles, electronics, high-end art, etc.
FAUXS: Customers have reported chipped walls and corners, scratched or cracked floors, damaged upholstery, and other nightmare situations. What's worse is these companies often do not confess to the damage and try to place blame on the homeowner, ensuing lawsuits and legal battles that are highly costly and stressful, and sometimes unsuccessful, leaving the customer to still pay for the repairs or live with the damage.
Are you able to remove pet urine and odor?
PROS: Yes, with our Diamond Package we perform a detection and correction service. We're able to detect if any moisture has penetrated into the padding and correct the issue by conducting a pad treatment to rectify any odor and/or stain. Additionally, a topical deodorizer will be applied to treat and sanitize the carpet fibers and cure any remaining odors that exist. 
Due note, some odors may be trapped in the baseboards or subfloor, or other building materials that we are not able to treat.
FAUXS: If a technician doesn't understand how to properly diagnose pet urine issues and doesn't treat the padding correctly, the moisture trapped within containing the odor and stain will rise or "wick" directly back to the surface as heat hits it or with the pressure of walking on the carpet.
PROS: We use black lights to mark areas affected by moisture, excessive spills, or pet urine and use meters to detect if moisture has penetrated into the padding. If the padding is found to contain moisture, we use a specially formulated enzyme product that cures odors and kills bacteria on contact while helping to rectify the staining. The moisture is then removed by using a subsurface extractor and the carpet fibers are deodorized, rinsed and cleaned after.
Due note, if moisture is detected in the majority of the room or area, it may be impossible to rectify and in need of a padding replacement.
FAUXS: Some companies don't even offer pet urine removal or they perform it incorrectly which won't cure the odor or remove the stain, leaving you with the unpleasant smell and sight.
What does deep cleaning mean?
PROS: Any rooms or areas that are extremely stained or heavily soiled will be assessed on site and may require a deep cleaning fee of an additional $20 per area. The charge is due to more labor, time, and product being used. If you selected the Platinum or Diamond Packages, deep cleaning is included in the cost.
We will use additional manual agitation machines such as a counter rotating brush as well as hand scrubbing techniques to loosed soil further and extract stains.
FAUXS: Deep cleaning charges are part of some companies "hidden fees" and can sky rocket your bill quickly. A lot of the time, their deep cleaning methods don't include any more deep cleaning equipment or products to validate the additional cost.
How long does the carpet cleaning process take?
PROS: Our technicians are the most thorough yet efficient as humanly possible. Cleaning times will always vary greatly as there are many factors such as type of material, how soiled that material is, if spot removal or deodorization is necessary, if we are applying carpet protection, or how much furniture needs to be moved, among other things. Typically, a room takes about 10-20min per to be cleaned.
FAUXS: Unknowledgeable or unfit technicians can slow down the process drastically and extend a companies presence at your home by hours, or be in and out of your home extremely fast because of incorrect cleaning methods.
PROS: If addressed properly and extracted correctly, no spots should return. However, if a substance has penetrated into the padding and is not treated, it may "wick" back to the surface with the stain and/or odor, and once again attract dirt to itself.
Our technicians perform a detection and correction service that diagnoses your carpet padding issues, using UV lights and moisture sensors to isolate affected areas. Once identified, we treat the padding and flush out the substance to rectify the problem at the source. Commonly used for pet urine or heavy liquid spills.
Due note, in some cases, if the moisture has penetrated into the padding throughout the majority of a room, a pad treatment cannot be performed and it is advised to replace your carpet padding at that point.
FAUXS: When proper cleaning techniques are ignored and/or bad equipment and harsh chemicals are used, the customer is bound to have spots resurface and patches of brown rings form, known as "brown outs".
Do you guarantee spots or stains will be removed?
PROS: We are generally able to remove all or most spots and stains, however we cannot guarantee that spots or stains will be removed as that depends on many factors such as the age and type of carpet, the age of the stain, how impacted it is, if home cleaning methods were used and accidentally set the stain, as well as the many different permanent discolorations that can be caused by bleach, dye, oxidation, pet stains, etc.
Our technicians inform every customer of any spot or stain that wasn't able to be removed and document it within their profile.
FAUXS: Most leave customers with spots and stains throughout the entire property, that would of been able to been removed with the right knowledge, equipment, or products. Also, any company that guarantees they can remove "everything" is already beginning on a false statement so your due diligence is required when selecting a trusted cleaning provider.
Do you offer carpet protector? What does the stainshield do? Does it work?
PROS: Yes, we use an organic green sealed carpet protectant or "stainshield". It gets applied topically post cleaning and umbrellas your carpet or upholstery fibers to help prevent staining while extending the life of the carpet and your investment. It also allows for a better cleaning in between appointments. It's a completely safe product and we highly recommend it in high traffic areas or homes with pets or kids.
FAUXS: Certain carpet protection products can have toxic fumes when being applied and in some cases, cause allergic reactions. If applied wrong, the protector won't properly repel stains or help keep your carpet clean.
Is it true that my carpet will soil faster after it's cleaned?
PROS: False. That is the result of over saturating or improper rinsing, which will leave residue within the carpet and attract dirt to itself quickly. Our pure water cleaning process and chemical free solutions along with our improvised cleaning techniques and powerful truck mounted system allows us to leave no residue at all, causing your carpets to clean better and last longer than any other carpet cleaner.
FAUXS: That very 'myth' originates from most companies that have one or all three of the following flaws, causing their customers to have rapid re-soiling carpets; Old or cheap equipment, heavy & harsh chemicals, and/or poor knowledge and expertise.
How often do I need to clean my carpet?
PROS: It's recommended by carpet manufactures to have you carpet professional cleaned every 6-18 months. We recommend an annual cleaning on average, however if you have a high traffic home with kids and pets, we suggest a cleaning every 6 months.
FAUXS: Carpet cleaners that leave residue in your carpet will have your carpet getting dirtier quicker, therefore causing a need for more frequent unnecessary cleanings.
Will my carpet have ripples and bubbles after the cleaning?
PROS: Some carpet materials and styles, such as berber, is susceptive to bubbling as the carpet expands and contracts with moisture. However, as the carpet dries, these bubbles or ripples should relax and start to disappear or lay flat again.
In some cases, if this occurs, it is a sign that the carpet was in need of re-stretching prior to the cleaning process.
FAUXS: Inappropriate cleaning and/ or harsh chemicals can delaminate the primary and secondary backing of carpet, causing the carpet to float or ripple permanently.
What do you consider a room / area?
PROS: Our prices our based on a room / area being up to 150 sqft. Anything larger than that will be priced accordingly. We always do our best to provide the most accurate estimate as possible, and your technician will always review and confirm the amount before any work begins.
FAUXS: This is where customers can be subject to bait & switch pricing and hidden charges or high pressure sales tactics. Make sure to ask exactly what's covered in the price per room.
Will you be on time and stay in good communication with me at all times?
PROS: We understand your time is valuable so our technicians make sure to keep a tight schedule and stay as punctual as possible. We strive to give our customers the most achievable time-window available and you will always receive a text message when your technician is en route. Feel free to text back for an exact eta.
However, every job differs and may require more or less time than allowed, and in such cases, we try to be prompt at alerting you and either designating a different agreed on time-window or rescheduling to fit your schedule.
FAUXS: They'll give you a 8 hour time-window…and still no call, no show. It's typical with poorly managed cleaning companies. Unprofessional to say the least.
Who will be performing the work?
PROS: Our highly trained, certified, uniformed, english speaking, licensed & insured technicians.
FAUXS: Usually plain-clothed, untrained, shady technicians with bad attitudes that are hard to communicate with.
Can I trust you in my home?
PROS: Absolutely. Each technician is fully insured and thoroughly background checked, but above that, we instill and require honesty, integrity and responsibility in each of our employees. Our customers consistently leave us in their homes worry free with their children, money, jewelry, and more loose because we are trustworthy and treat you like family, and your home like our own.
FAUXS: Usually customers feel like they have to lock all the drawers or cabinets, put away all their valuables, and still feel they have to watch or keep an eye out while the cleaning is conducted.
Are you licensed and insured?
PROS: We are fully licensed and insured, so in the case of an accident, our customers have peace of mind that it will be handled correctly and immediately.
FAUXS: Another corner bad companies cut is NOT paying for insurance, leaving the customer liable for any damages that might occur.
Why should I choose OCD Home® over all the other companies?
PROS: The greatest carpet cleaner in the world has to have the combination of three things; Knowledge, Work Ethic, & the right Products & Equipment. People can rely on us to ALWAYS maintain all three.
Our technicians are IICRC certified and have extensive knowledge with any cleaning scenario. We maintain the highest level of quality service with the strongest work ethics and the best attitudes, showing up at the third or fourth job with the same attitude and energy we have at the first. Our equipment is consistently updated to make sure we are using the most advanced machines and tools on the market.
Combined with our one-of-a-kind deionized water cleaning process and chemical free, safe, deep cleaning products, and backed by our family-owned & operated OCD Home® 'Every Inch™ Guarantee', we will make sure you have the absolute cleanest carpet and happiest experience, ever.
FAUXS: …lets not even go there. Give us a call today!
Why should I hire a professional carpet cleaning service?
When it comes to keeping your carpets clean, hiring a professional carpet cleaning service is the way to go. Not only will you get an incredibly thorough clean that regular vacuuming simply can't provide, but it can also be beneficial in many other ways.
Firstly, professional cleaning services use high-powered equipment and cleaning solutions that are specifically designed to break down and lift up dirt and debris that may have collected over time deep within your carpet fibres—something even the best vacuum cleaner cannot do. This means you'll end up with a much deeper clean than any vacuum could ever provide.
In addition, steam cleaners remove more dirt than most traditional methods of carpet cleaning by using hot water extraction which penetrates deep into the carpets and lifts out stubborn stains from deep within – impossible to achieve when spot treating on your own. Unlike DIY methods like shampooing or employing common household products such as vinegar or baking soda, professional treatments leave no residue behind in your carpets. This ensures that they stay cleaner for longer!
Thank you to Absolute Steam Cleaning for sharing this information with us!
What should I do if my commercial carpets have a persistent odor?
If persistent odors linger in your commercial carpets, take immediate action to address the issue comprehensively. Begin by scheduling a commercial carpet cleaning service to thoroughly clean and refresh the carpets, utilizing deodorizing treatments to neutralize unwanted smells. Ensure proper ventilation during and after cleaning to expedite the drying process and prevent mold growth. Simultaneously, identify and address the source of the odor, whether it's related to water damage, mold, pet accidents, or other factors. Implement targeted solutions, such as enzymatic cleaners for pet stains, to effectively eliminate the root cause of the persistent odor. Additionally, maintain a regular carpet care routine, incorporating practices like frequent vacuuming and prompt spill cleanup to prevent odors from recurring. If the issue persists, consult with professionals specializing in odor detection for a thorough inspection and tailored recommendations.
In summary, a comprehensive approach involves professional cleaning, ventilation, deodorizing treatments, and targeted solutions for the specific source of the odor. Consistent maintenance practices and, if necessary, the expertise of professionals in odor detection ensure a fresh and inviting atmosphere in your commercial space.
Thanks to Fresh Cleaning Solution  for providing us with this answer!