Our "Rug Spa" located in Tustin is officially open
We offer on-site top down cleaning and off-site full immersion rug washing
Expert On-Site Cleaning for Synthetic, Wool, & Other Speciality Area Rugs and Runners
We can accurately determine the different type of materials and fine fabrics used in a wide variety of rugs including cotton, inlays, viscose, silk, wool and more as well as synthetic fibers such as polyester, nylon, and polypropylene.
For on site cleanings, we begin with rug identification and diagnosing the right cleaning needed for each rug. If an on site cleaning is all that is required and/or requested, we begin by pre vacuuming as much dry soil as possible before pre conditioning the fibers with a synthetic or natural cleaning solution, both which are green and certified safe for children, pets, and allergic conditions. After the product is applied, it is worked in and the pile is softly agitated either manually or using a counter rotating brush to prepare for extraction. As part of our thorough steam cleaning process, we rinse thoroughly yet delicately to remove all traces of dirt, allergens, bacteria, and other pollutants. We are then able to apply our rug stain protection at an additional cost to preserve the life of the rug and get more out of your investment.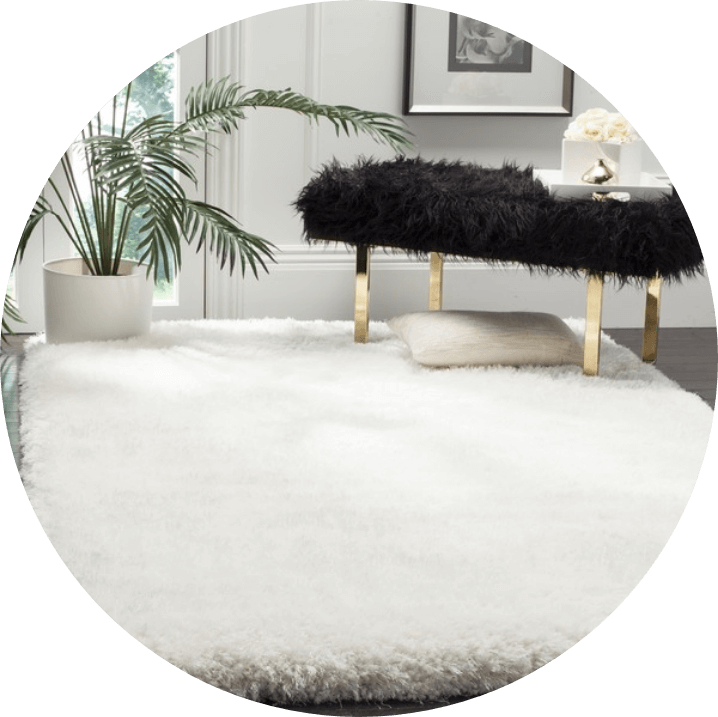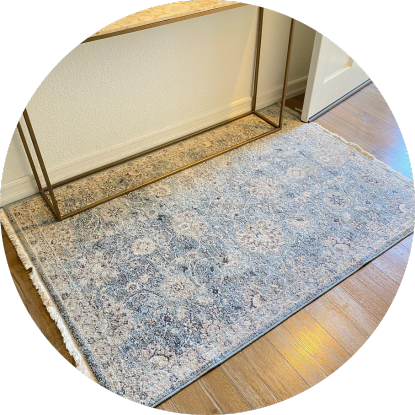 Orange County's Oriental and Area Rug Cleaning Experts
Looking for professional rug cleaning in Newport Beach, Costa Mesa, Yorba Linda, Corona Del Mar, Anaheim Hills or other nearby area? Look no further than OCD Home. We are a local, family-owned rug cleaning company dedicated to providing the most meticulous rug cleaning service in Orange County. We provide maintenance cleanings on site or if your rug is heavily soiled, has urine and/or odor issues, or is a more moisture sensitive fiber, we are able to take your rug to our off site location to provide a full decontamination and deep cleaning. In addition to our years of experience and training, we utilize special equipment and formulated products specific for each type of rug.
Off Site Begins with Rug Dusting
We specialize in professional fine, Persian and oriental rug cleaning in Orange County. When a rug has a sensitivity to moisture such as silk or viscose, or if it is heavily soiled with pet urine and odors present, it needs to be cleaned thoroughly at our Rug Spa.
We will ID and determine the cleaning that best suits each rug, then tag it with the rugs and your details. It will then go through our rug dusting process that uses harmonic vibrations to shake loose fine soils and particulates such as sand, dirt, dust, and grit. Without this absolute necessary step, your rug will endure further damage as that sediment thats trapped in the fiber is what deteriorates the color, structure, and look of the rug over time. We dust and vacuum both the top and backing of the rug to make sure it is best prepared for the washing process.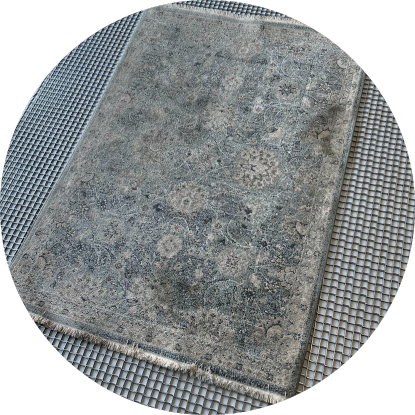 Pet Urine & Odor Decontamination
After a rug has gone through the dusting process, if it has any pet urine and odors, it is then placed into a rug bath treated with special enzymes, odor encapsulates, oxidizing agents, and deodorizing properties that break down the odor molecules as well as attempt to correct the yellowing or browning that typically occurs with pet urine. The staining is caused by crystalized urine salts that form after the urine has dried, and that are high in alkalinity which causes a pH imbalance that discolors the fibers, sometimes permanently. Urine is also a breeding ground for mold and mildew and the potent odors can get trapped deep within the backing of the rug, which in most cases simply can't be removed by an on site top down cleaning. Our rug decontamination bath is the only solution to have a chance at redeeming and restoring a rug with these issues.
Full Immersion Rug Washing and Fringe Care
The real cleaning is conducted during the rug washing process where it is initially rinsed to remove soils, products, and as much contaminants before a rug specific solution is applied and worked in using hand and machine techniques, delicately agitating and lifting the rug pile. Not only does the top and bottom of the rug go through the same process, but we also pay special attention and apply treatments to the fringe. After each solution application, a thorough wet soil removal is conducted as many times as needed the rug is free of stains, chemicals, pet urine and soil. We use pressure and brushes to wash the fringes and rinse the rug multiple times until the water being removed is clear.
Water Removal and Drying Process
During the drying process is where majority of issues with rug cleaning occur. That's when pH alteration can happen, dyes can migrate or bleed, fringes can trap moisture, among other problems which is why our next step of removing as much water as possible is so important. We use different tools and techniques to displace and extract the moisture from the fibers and backing before it is placed on our drying rack in our temperature regulated room. We also use the benefit of UV rays, air movers, dehumidifiers, and other methods to expedite the drying process. When the drying stage is complete, we verify by using moisture meters to determine that the rug is entirely dry.
Post Inspection: The Final Stage Of Rug Cleaning
Once the rug is confirmed to be dry, it is laid out flat and inspected to ensure the rug and fringe are cleaned thoroughly and odors are removed. If we find that any part of the rug is not up to par with our high standards, it will go back through the entire washing process until we are satisfied. If the rug is certified clean, we will then groom it and treat it, at the customers request, with our additional rug services including our rug stainshield protector, moth repellant, and/or an allergen treatment that's proven to have a 6 month residual effect. After those topicals have been applied and dried, the rug is bundled, twined, and packaged in poly then placed on our storage rack ready for pick up or delivery.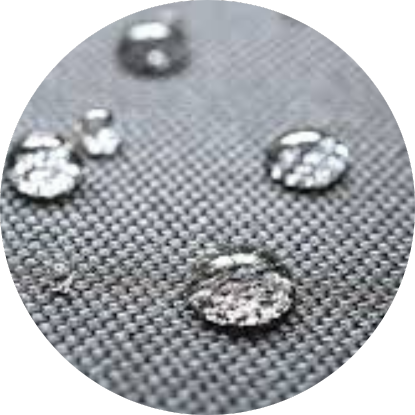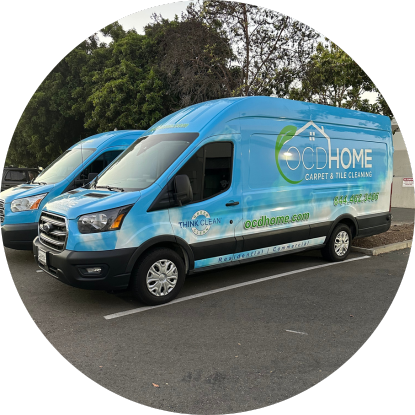 FREE Pickup & Delivery or Drop Off & Pickup
Schedule your rug pickup today! We offer free pickup and delivery within every city of Orange County with a job minimum of $350. We also allow you to drop off and pick up your rug(s) directly from our Rug Spa which is not only convenient, but we do not charge a job minimum when doing so. Give us a call or book your appointment online, we're always here to provide world class service and unparalleled cleaning results.
Our Rug Spa is located at 2650 Walnut Ave Ste P Tustin Ca 92780 and we are open Mon thru Fri. 8am-5pm. PLEASE MAKE SURE TO CALL AHEAD TO SCHEDULE A RUG DROP OFF!
Love, Love, Love OCD Home. From the initial scheduling of the appointment to the final cleanup everything was handled professionally and pleasantly…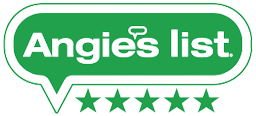 I would recommend OCD Home Cleaning to anyone. They are the most polite, professional people that have ever entered my home…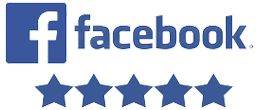 OCD Home did an absolutely amazing job cleaning our couch with significant stains. The time they took to make sure it was perfect was above and beyond expectations. Highly recommend.

A+++++, 11/10 stars, and 1000% recommend. We've had some carpet stains for over 8 years and multiple carpet cleaning services could not remove them…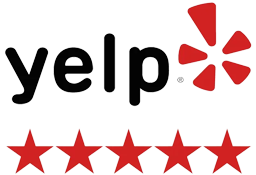 OCD Home has been cleaning my carpet and upholstery for 5 years. I've never been given a better price and experienced such a high level of service…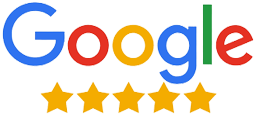 Our Service Area Includes